Hey everyone! So, today I'm back to share my February pages from a monthly album
I'm creating for my sweet granddaughter

. Last month I showed you her January pages, which you can see

here

. I couldn't wait for February because I knew I wanted to use Doodlebug's, Made With Love collection. I really 💗 it!
Rylee and I have a lot of fun together in the kitchen so this collection was perfect for us. She lives close and is at my house a lot so we cook and bake together often. At four years old, she's a great little helper! I love the way these pages turned out and I'm so excited to add pics of our special Rylee and Nini moments.
For the first page, I used white card stock and the pistachio paper (Bake Me Happy) for the background. I created one large photo mat and added some adorable odds and ends to the page. T
he little jars of sprinkles are perfect since we love to make sugar cookies. We use lots of colorful sprinkles so these were a must!

I also added a "flippie" using the sweetest (lol) 3x4 card. Check out the cute heart paper on the inside!
The February title was made with Doodlebug's cardstock stickers called My Type (ladybug color). I think the red against the pistachio background is so pretty. And the plaid! Isn't it the perfect amount of pattern and color to tie everything together?!
For this next Hugs and Kisses page, I chose a 3 pocket (vertical & recipe card) page protector.

Just to remind you, my album is Doodlebug's 8x8 Storybook Album and I'm using lots of fun and different page protectors throughout. (Links below.)
I chose the hugs and kisses words from the chit chat to act as a title for this page and it works great in that top section.
The You Bake Me So Happy is a sticker from the This and That and I love the saying but ... can you see how the scalloped edge has a shadow? It actually looks like it's raised up off the striped paper. So cool! 💕
My next page was really fun to make. I wanted to add a folding card to the
bottom 4x6 pocket in order to get more pictures on my page. So, I used a piece of 4" x 12" white card stock, scored it at 6" and embellished the front and inside. It slid right into the bottom pocket for a fun interactive element and I lined the inside with that pretty plaid again!

See? Super cute, right? And this actually gives me space for 3 photos now instead of 1! Total win. And with all these colorful hearts, I can't wait to add some Valentine's Day pictures of Rylee here.

I had to show a close-up of those adorable epoxy heart sprinkles. You know I love those little stickers so, for the top 4x6 card I added a band of

them

. I

had to have a sprinkles moment! 😊
To finish off this page, I added some cute pieces from the chit chat that look like stamps. T
hey fit perfectly in that long narrow
2" band down the side

.
Check back next month to see my March 8x8 pages. When the year is complete I will have the cutest album filled with photos of Rylee, lots of different collections and special memories to remember.
Below are the product links. Thanks so much for stopping by my blog today!
Supplies: Affiliate links are used in this post at no additional cost to you. I receive a small amount of compensation when you click through and shop using the provided links. This helps me to continue building my small business. Thank you!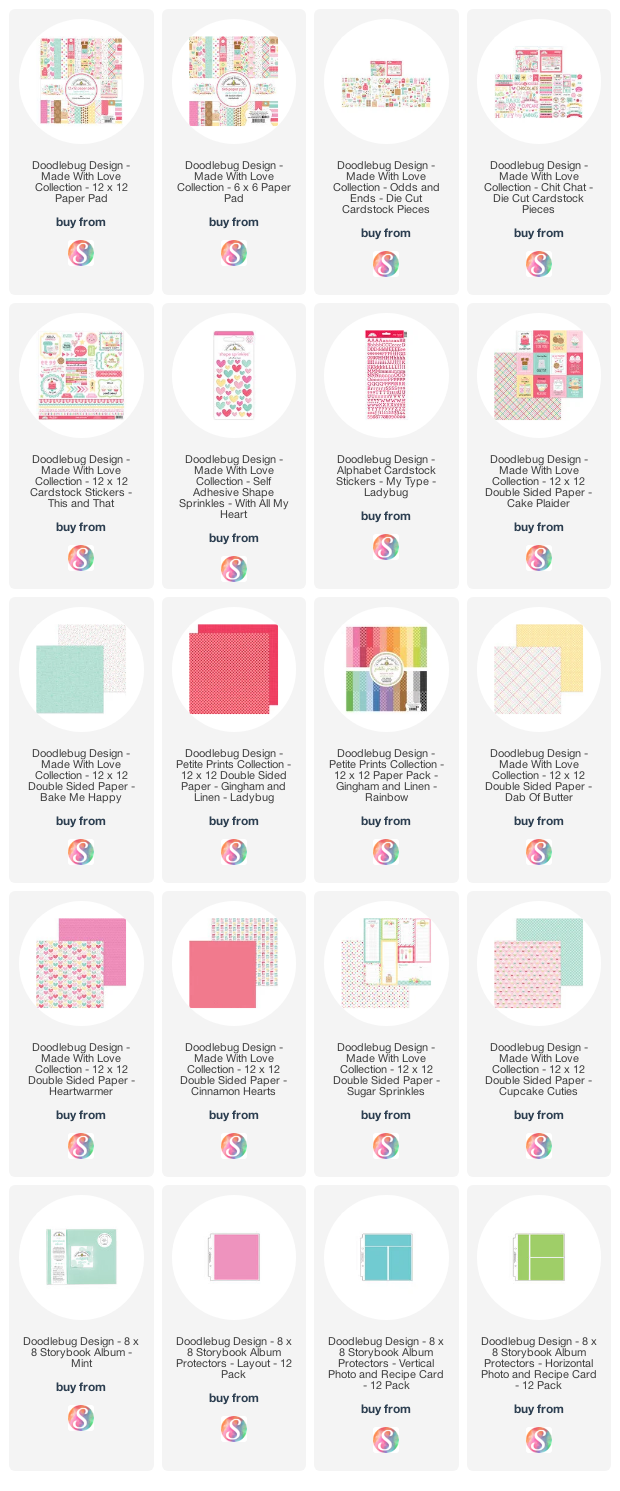 Blog * Facebook * Instagram * Pinterest