Sunshine, flowers, butterflies and warmer weather! Spring has arrived here in Georgia and despite the incredibly high pollen counts, I'm ready! I've been having lots of fun playing with the Simply Spring collection so I'm excited to share my latest mini with you.
For this one I used an acrylic cover that I love for layering all of the cute stickers and die cuts!

I added fun stickers and die cuts to the cover and some of Doodlebug's adorable envelopes and cards inside the album. Here are a few pictures, but you can also take a better look at the album by scrolling down to my You Tube video!

I just can't get enough of this Spring collection. I love the flower pots and those cute little critters are wonderful! Check out my video below and please subscribe to my You Tube channel!

Here's to warmer days and lots of spring sunshine in your part of the world! Thanks for stopping by!
Supplies
: Affiliate links are used in this post at no additional cost to you. I receive a small amount of compensation when you click through and shop using the provided links. This helps me to continue building my small business. Thank you!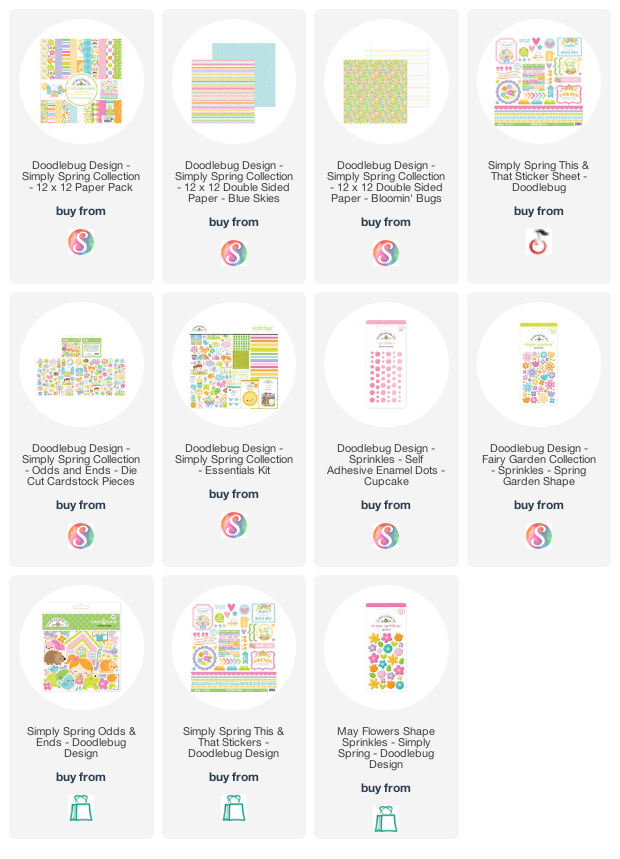 Blog * Facebook * Instagram * Pinterest