Can it really be the end of October? Cooler temps, candy shopping, and Halloween costumes? Already? Where did the year go? Well, I'm glad I have Candy Carnival to help me get ready for the fast approaching end of the month festivities! I've done several mini albums with this fun collection and this one will be a gift!
I think mini albums are a wonderful gift since some families don't have time, or desire, to create photo keepsakes for themselves. They want to save the memories, but maybe they aren't paper-crafters, hate the smell of adhesive (ha ha) or have never heard of Doodlebug Designs (gasp!). We need to help!
Give mini albums as gifts! The recipients will love such a fun and unique way to save their memories! For this one, I used several of the 4x6 journaling cards to add lots of fun spaces for notes. I also added stickers from the This & That sticker sheet on the tabs for a cute pop of color down the right edge.
I love how the star sprinkles give the pages extra shine and color!
I just can't get over the Odds & Ends in this collection ... cutest costume kids ever! I hope I've inspired you to make some mini albums for gifts. Trust me, the recipient will be amazed with your creative and thoughtful gift!
Affiliate links are used in this post at no additional cost to you. I receive a small amount of compensation when you click through and shop using the provided links (Note: my Artsy Albums shop is not an affiliate link). This helps me to continue building my small business. Thank you!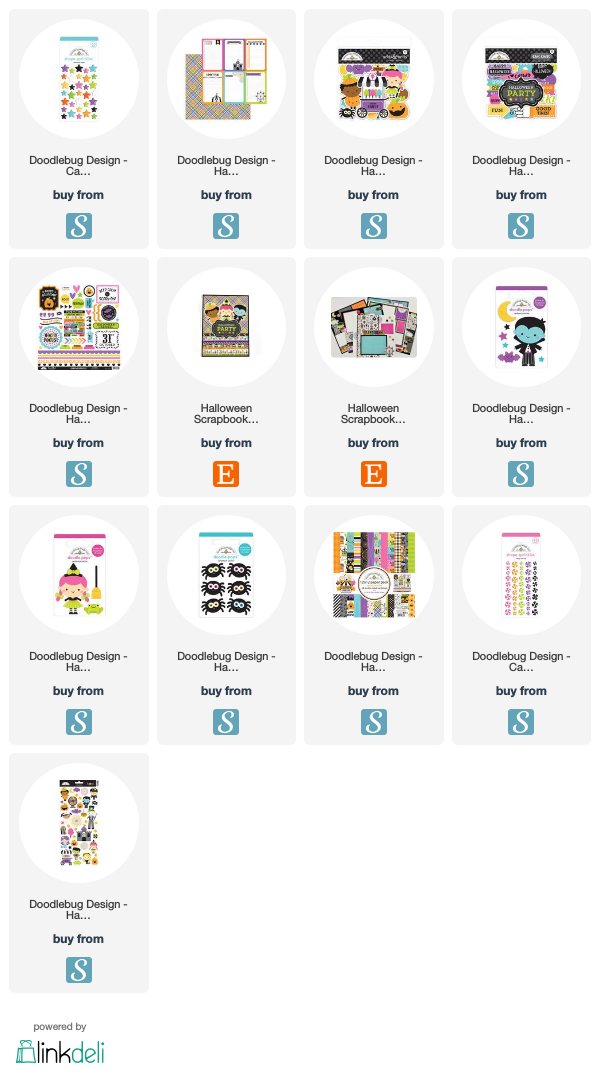 Blog
*
Facebook
*
Instagram
*
Pinterest