Hey scrappers! Today, I want to share some fun holiday pocket cards that I made recently. These are little cards (or works of art!) that are used in pocket scrapbooking.
For those of you who aren't familiar with this, it's simply a way to scrapbook using clear page protectors that are divided into a grid of smaller pockets. The pockets come in various sizes and can be arranged differently depending on the pages you purchase. You just add photos, journaling, memorabilia, or ... cards to each pocket and voila! You have a pretty scrapbook page!!
Here is an example of a Christmas pocket page I made using photos of my sweet nieces. The paper is from Bella Blvd's Fa La La collection (all products links below). #myniecesarethebomb 😍
This Christmas page is mostly photos but you can add more pocket cards if you like and even include one for journaling.

Next are some cards I created for Halloween. I used paper and embellishments from an older Doodlebug collection called Boos and Brews. Since these cards are small, they are a perfect way to use leftover scraps. You can use any supplies you have and just mix and match. Oh, the joys of being creative!
Here are some Thanksgiving / Fall pocket cards that I created using Doodlebug's Fall Friends Collection. The adorable little Doodle-pops are perfect for these cards and add a bit of dimension. You can see I also used borders from the fancy frills stickers, tons of odds and ends and even some sprinkles! Love those sprinkles ...
Look at these Christmas pocket cards! Oh my gosh, so cute and I made them with Doodlebug's Here Comes Santa Claus Collection. Tuck one of these next to a photo of the kiddos with Santa, decorating the tree, Christmas morning or love birds under the mistletoe and your page will look complete!
These cards make putting a page together super quick, easy and lots of fun! You can make a bunch of pocket cards in one scrapping session and also make them in advance. Then, when you're scrapping a particular event you'll already have some cards ready to use. So simple.
All of the pocket cards I've show you today are 4"x6" but they can be made in any size to fit your pocket. I've included product links below. Including 12x12 page protectors and 6x8 in case you'd like to work in a size that would fit my mini albums.
Also, if the above paper collections are still available, I linked them below. And underneath those, I added links to replacement collections so you can recreate these cards with similar products. Hope this gives you lots of inspiration!
Supplies:
Affiliate links are used in this post at no additional cost to you. I receive a small amount of compensation when you click through and shop using the provided links (Note: my Artsy Albums shop is not an affiliate link). This helps me to continue building my small business. Thank you!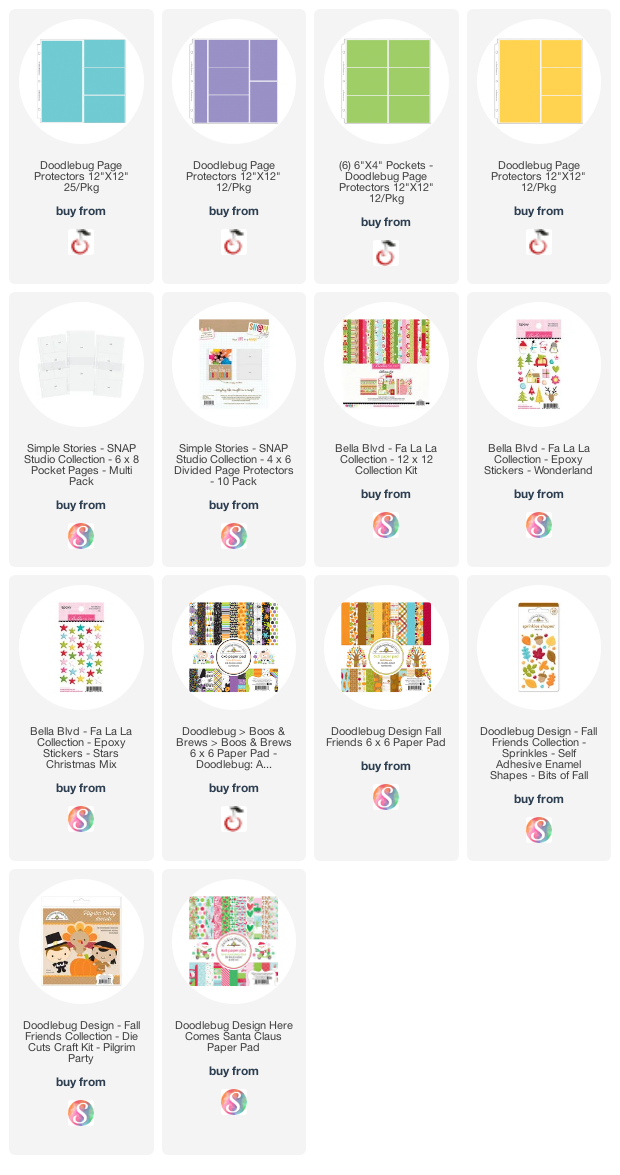 Thanks for stopping by!!