Hey scrappers! Today I'm sharing a 12x12 scrapbook page that's all about your job. I feel lucky to own a business in such a fun and creative industry. And while it does take hard work, I really love it. Mark Twain said it best ... "Find a job you enjoy, and you will never have to work a day in your life."

I used a really pretty collection by Pinkfresh called Office hours. The colors are great and I was drawn to the double sided paper called Organize. It has bookshelves that look like mine, lol! Full of colorful books ... or in my case, albums!
This would be a great page if you recently got a new job, your dream job or a big promotion! Maybe you want to go back and scrap your very first job or ... your newly, redecorated office! How about fun pics of you and your coworkers!
The chipboard stickers are really cute. I used the ones that apply to my job like the camera, the clock, "work from home", and the albums but this collection has all kinds of work related supplies and positive, uplifting titles like Be Awesome Today or Be Happy Always. They also managed to make pencils, binder clips and a stapler look pretty! I think it's the color scheme ... I really like it.
Thanks for stopping by today. Hope you found some cute products and great scrappin' ideas here on my blog!
Supplies: Affiliate links are used in this post at no additional cost to you. I receive a small amount of compensation when you click through and shop using the provided links (Note: my Artsy Albums shop is not an affiliate link). This helps me to continue building my small business. Thank you!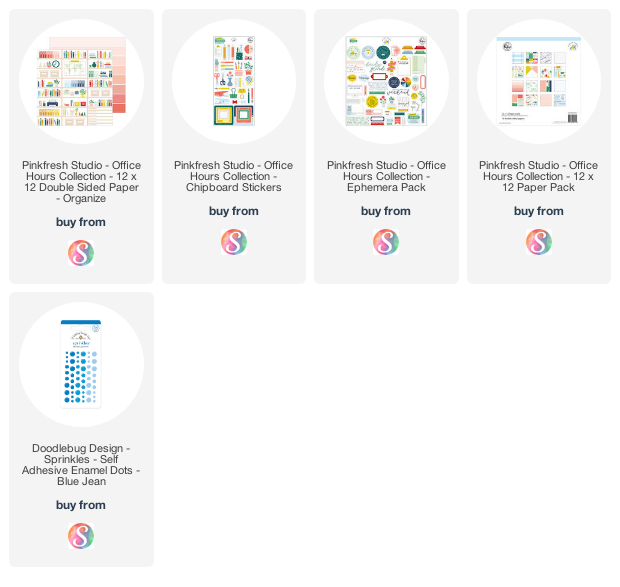 Blog * Facebook * Instagram * Pinterest