Happy Friday everyone! I'm so excited to be adding another completely NEW style of album to the shop. This one is called "Hi Friend" and it's so beautiful. It's a scrapbook within a box and it's perfect for pictures of your bestie, your partner in crime, your posse, your favorite gal pals, or family that feels like a best friend.
I designed this with the gorgeous Simple Stories / My Mind's Eye collection called Wildflower and
an Ivory Graphic 45 Album in a Box. I'm loving this pretty cover. There's ribbon, flower & butterfly stickers, gold twine, and sparkly glitter dots!

It measures 5.5" x 5.5" x 2" - such a cute size. It would make the sweetest, most thoughtful handmade gift.

Open the cover and the pages are tucked inside the box shaped base. The interactive pages are filled with lots of pockets, cards, folding elements, and fun!
The first page (or inside cover) has a pocket with more glitter dots. I tucked a pretty floral folding card in it for photos or journaling about fun memories.
Check out this large flip-up page. Each side has another pocket. I'm telling you, this album is like clown car ... you open it up and there are layers, and pages, and pockets that just poppin' out!
Since this scrapbook is about friendship ... you could make it all about you and your best friend - maybe one you've had since childhood. It could be for pictures of all your trusted sidekicks. Or, it could be for photos of people that are super special in your life, like a sister, a cousin, or a mom that just feel like your best friend.
I love this pretty paper collection. It has butterflies, wildflowers, plaids, stripes, gingham prints, a cat, and birds. And there are encouraging words and sweet phrases like


Ok ... you know what to do next! Hop over to my shop with the links below and get this amazing project before it sells out. It's available as a DIY kit or, preassembled and ready for photos.
Thanks for stopping by and have a beautiful day!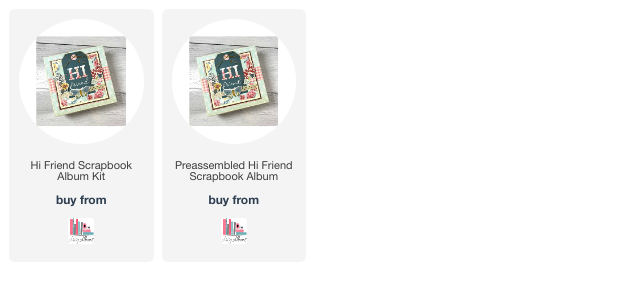 Blog * Shop * Facebook * Instagram * Pinterest