Hi friends and happy Tuesday! Today, I have 2 new one-of-a-kind albums to share with you. They're preassembled and were just added to the shop this morning. Often, I have bits and pieces of collections in my stash but I don't have enough to make a new kit, so ... I use those materials to make special little OOAK albums. Today, they're all about travel.

I made these with the Echo Park, Let's Go Anywhere Collection and they are perfect for your vacation photos. When you need a get-a-way and have the urge to travel ... it's time to pull out a map and hit the road! So many possibilities! So, pack your bags, load up the trunk and pile everyone in the car. The world is your oyster!

The first scrapbook is called "The Best Trip" and I'm loving the red color, plaids, gingham prints and wood tones. The wood and road trip theme makes me think of wood paneled station wagons. Yep, been there done that, lol!

I think I used every single embellishment that came in this collection somewhere throughout these two albums, so there are a ton! That includes chipboard accents, 12x12 stickers, the sticker booklet, the puffy stickers, etc! I love them - especially the ones with the wood print. So cute.
This page has a great saying ... Travel. Explore. Document. Repeat. Yes, let's do that. 2020 was rough. Let's explore and definitely document our fun adventures in one of my scrapbooks.

Now for my second OOAK album - "Let's Go Adventuring"...

This one uses the same collection and album but it's designed differently.

Doesn't the little camper on the cover look like a mini Airstream trailer? Oh, I love those!
Both scrapbooks are 6"x8" and are full of patterned papers with cameras, luggage, bicycles, arrows, campers, mountains, and airplanes. Yep, these pages will cover just about any kind of travel plans.
Each album has 16 pages (8 double sided) and include pockets and plastic photo sleeves. There are even some fold-out cards to hold extra photos!

I hope you can find some time to enjoy the scenic route this summer. Spending time with family and friends will be the memories you'll cherish 20-30 years from now. PLUS, you'll have my album full of photos to remind you of the fun details!! 😉
Supplies: Affiliate links are used in this post at no additional cost to you. I receive a small amount of compensation when you click through and shop using the provided links. This helps me to continue building my small business. Thank you!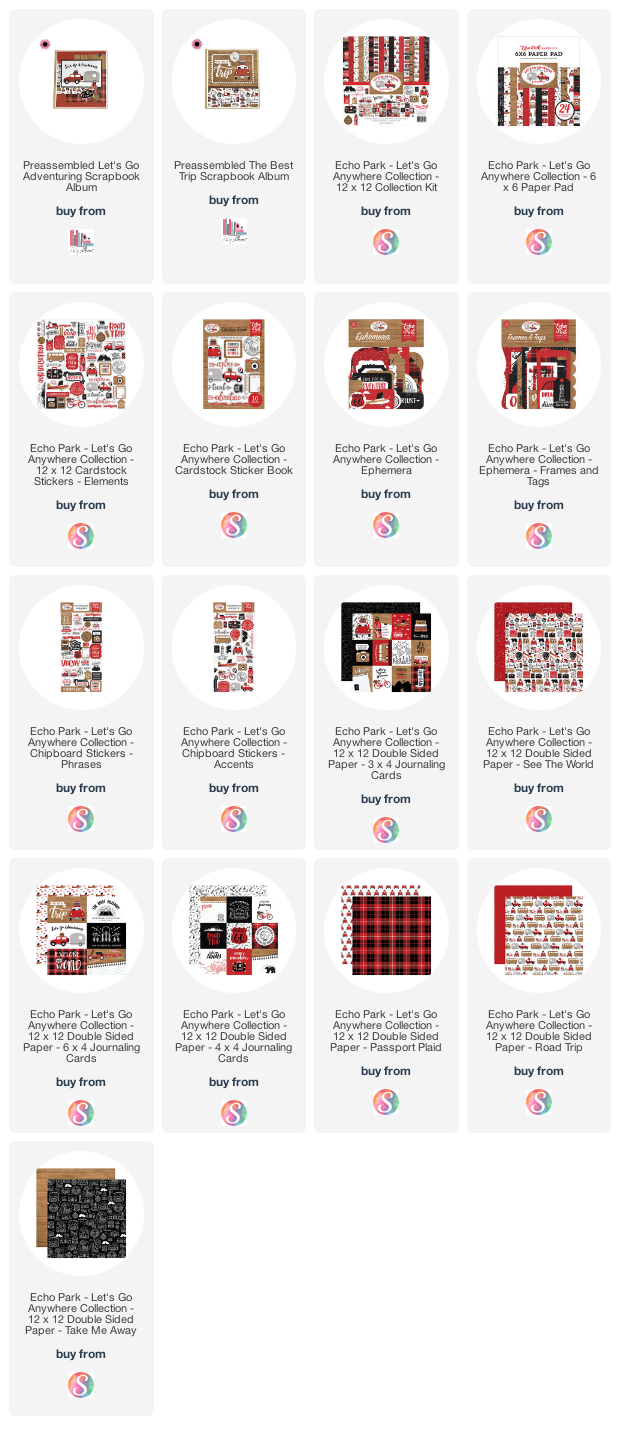 Blog * Facebook * Instagram * Pinterest