Happy Thursday friends! Today seemed like a fun day for a tutorial, so I wanted to share how I used a pretty Bella cutting file to create a really fun card.
First, you can find this cutting file in Lori Whitlock's SVG shop here: Fireworks & Freedom Flower Jar or in the Silhouette Design Store (link below also).

Steps for creating this card in Silhouette Studio:
1. Create an offset of the design and then highlight and right click to release compound path. This will separate all of those tiny little cuts in the middle of the offset so that you can delete them.
2. Next, create an offset of the jar portion of the design and overlap the two offsets slightly so that you can weld them together.
3. Once you've welded the shapes together, cut the piece out of white card stock for the base of your card.
4. Cut out the layering stems, jar, and flowers. I used Bella Besties and patterns from the Fireworks and Freedom collection. To adhere the thin green stems, I used a Zig Squeeze and Roll glue pen to apply tiny dots of adhesive.
I also used tweezers to help adhere the stems in place.
5. Once I had each of the pieces adhered to the front, I had some fun with embellishments. I used matte enamel dots from the Chloe collection, an enamel heart from the Cooper collection, an adorable bow clip (minus the clip) and two white flowers from the Doghouse BellaPop.
Although it's hard to see in the photo, I also covered the jar portion of the card front with glossy accents to give it the look of glass!
I plan to stamp a birthday sentiment inside and give it to a friend in an A10 size envelope :). I think she'll love it! If you have any questions about how I created this card, please leave a comment and I'll try to help.

Thanks for joining me today!
Supplies:
Affiliate links are used in this post at no additional cost to you. I receive a small amount of compensation when you click through and shop using the provided links (Note: my Artsy Albums shop & loriwhitlock.com are not affiliate links). This helps me to continue building my small business. Thank you!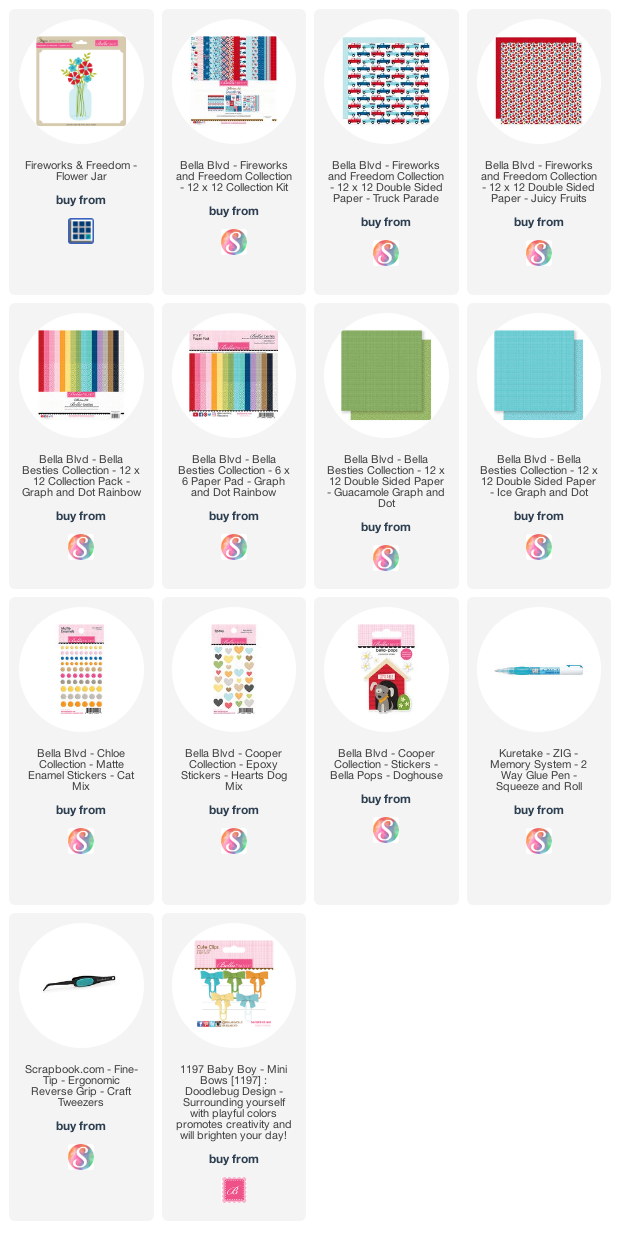 Blog * Facebook * Instagram * Pinterest