Happy Spring! I love this time of year. So many pretty flowers blooming in the garden, the sunshine is amazing and all I can think about is being outside! But first I have another sweet album to share with you...
To purchase the instructions to make this album visit:

I love Doodlebug's Simply Spring Collection. The butterflies, the little birds the snail, ahhh-dorable! This would be such a beautiful scrapbook to save your memories of spring in.

This album is 6"x8" and would be a great keepsake for photos of:

*Family and Friends
*Flowers & Gardening
*Trips to the botanical gardens
*Time at the park in the sunshine
*Spring Break or a spring vacation
*A birthday
*A beautiful gift and so much more!

The album has 12 pages (6 double-sided) and 10 plastic photo sleeves for additional space. It will hold at least 33 photos of varying sizes on the scrapbook pages and additional photos can be slipped into the plastic sleeves.
Supplies: Affiliate links are used in this post at no additional cost to you. I receive a small amount of compensation when you click through and shop using the provided links. This helps me to continue building my small business. Thank you!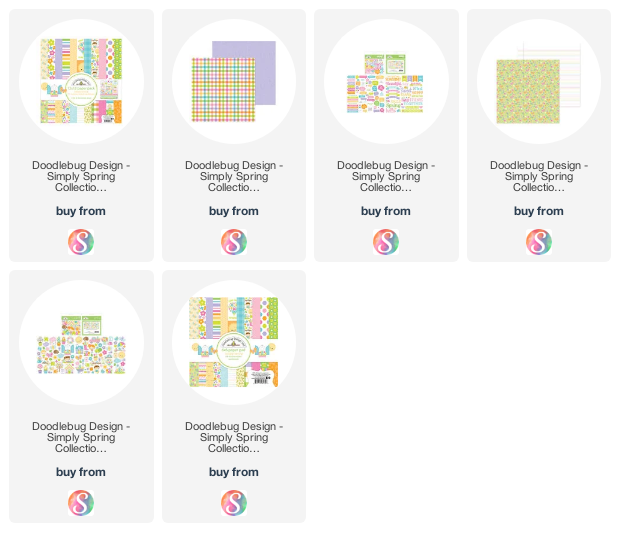 As always, thanks so much for stopping by!!
Blog * Facebook * Instagram * Pinterest