Hey sweet friends! I've been getting the most amazing feedback. Everyone's been saying how much they love this adorable new Easter kit
and how easy these minis are to put together!
Thank you so, so much. That makes me so happy!
Fun colors, cute titles and phrases and lots of embellishments by Doodlebug Designs are just a few of the things that adorn the pages of this way-to-cute memory album.
The adorable paper and accents are from Doodlebug Design's Hoppy Easter collection. The album includes photo mats, die-cuts, and other cute Doodlebug embellishments.
I always create my albums so that photos can easily tuck under embellishments, and I always use only acid-free, photo-safe supplies. At least 25 small photos will easily tuck in around the adorable bunnies and baskets in the album.
This album measures approximately 4.6125" x 8.5" and has 16 chipboard pages (8 front and back) and reinforced front and back chipboard covers.
As always, thank you so much for visiting my shop! My goal is to create scrapbooks, memory albums and kits that encourage people to share their stories, preserve their photos, and document their everyday lives.
Affiliate links are used in this post at no additional cost to you. I receive a small amount of compensation when you click through and shop using the provided links (Note: my Artsy Albums shop is not an affiliate link). This helps me to continue building my small business. Thank you!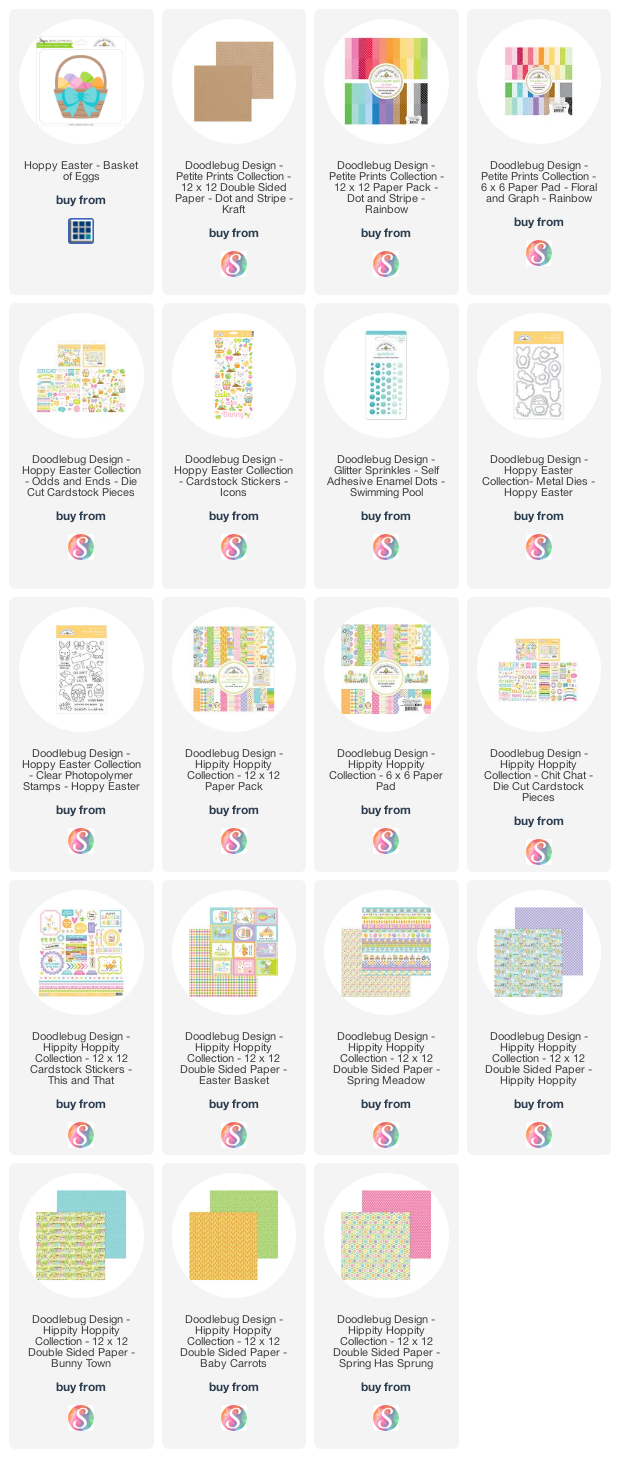 Blog
*
Facebook
*
Instagram
*
Pinterest