Hello friends!
🌞

I absolutely love summer vacations at the beach. Ours always include lots of family, sunscreen, sand toys, a trip to the shell shop, and cocktails at 5pm, lol! They are some of my favorite memories and I love the sweet tradition it's become. We have one planned for later this summer and I can't wait. And that's where I took my inspiration from for today's fun project ...

I wanted to make a waterfall album and needed a collection that felt like my summer trips - fun, happy and full of beach vibes. So ... Doodlebug's

Sweet Summer
collection it was! (Links below) The rainbow colors are so pretty and the icons ... well, they just make me smile.

I've used this collection before and the boom box & cassette tapes are my favorite. Of course ... I grew up in the 80's!

How cute is the Happy Hour
paper above with the little cocktails? 🍹 I just love it. My hubby Jack has been known to disappear from the beach and return with a cooler full of strawberry daiquiris for everyone! Perfect page for the best cabana boy ever.

My mini had to have some cute flippies and the 12x12 paper called Summer Sprinkles had really cute 3"x4" cards. I used them on the page above and below.

This album has 12 layered pages (6 double-sided) and is a really great size. Overall, it's 6"x8" with the first and smallest page measuring 4 1/4" x 8".


The Sweet Summer collection is an older one of Doodlebug's but I've included some links below & you can check out

Starlit Studios

for the 12x12 papers.


I also used the Chit Chat and icon stickers on the cover and a border sticker from Doodlebug's October 31st Fancy Frills.

I love those little "frills" so I added a few substitute links down below.

I hope this gives you lots of happy beach vibes and you enjoy the season in the sun!
😊🌴🌊
Supplies
: Affiliate links are used in this post at no additional cost to you. I receive a small amount of compensation when you click through and shop using the provided links. This helps me to continue building my small business. Thank you!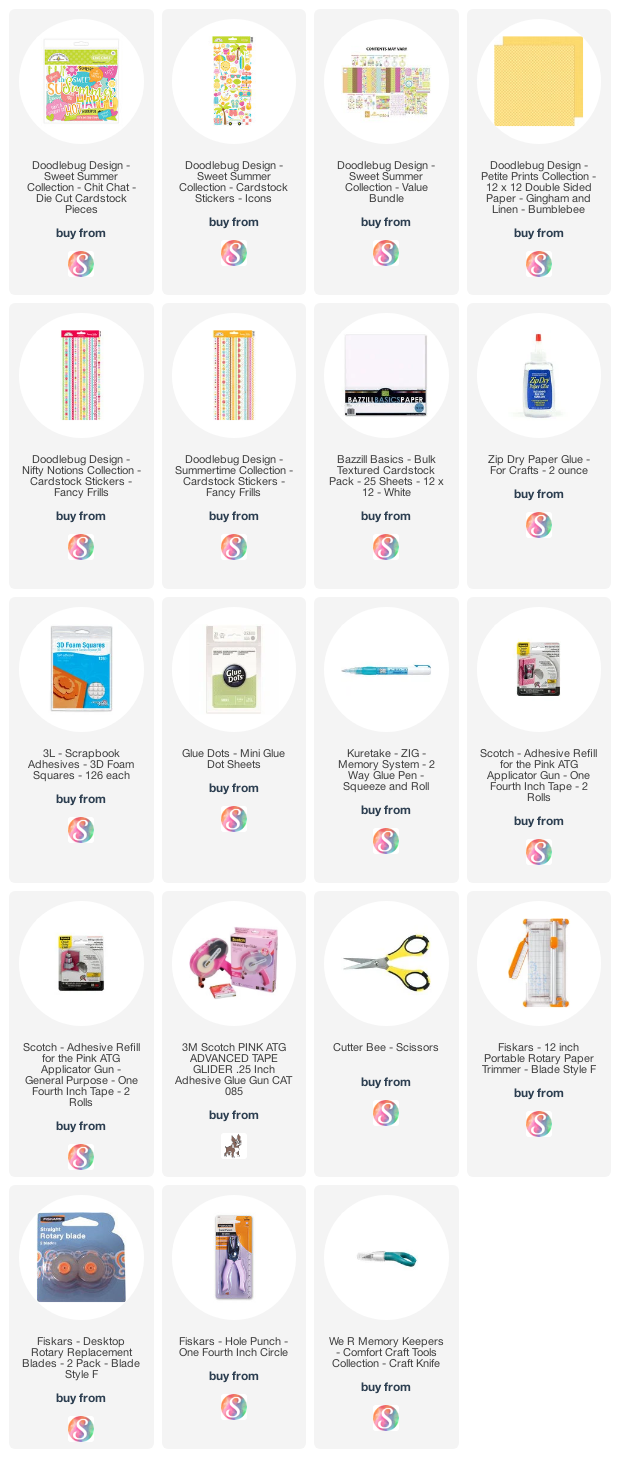 Blog * Shop * Facebook * Instagram * Pinterest