Hi everyone! I'm excited to share a fun tutorial with you today.
If you have a digital cutting machine like a Silhouette SD or Cameo, you probably enjoy cutting shapes out of your paper. This tutorial will show you how to cut shapes that pop up from the page.
As you can see in this sweet layout with my adorable niece Hannah, the border and the butterfly pop up to show the paper underneath!
First, add the shape you want to use to the page in your software program.
Next, move the shape to the area where you will want it to pop up from the page. Resize your shape and ungroup the pieces if necessary.
For my page, I also rotated the butterfly slightly.
Next, select your eraser tool on the left toolbar. If you have the Designer Edition of Silhouette Studio, an Erasers window will appear on the right side.
Select "Outline" and if needed, "zoom" to see the lines better (hour glass with plus sign at top). Then erase the areas of your shape that you do not want to cut.
If you don't have the Designer Edition software, you can still use an eraser, but the steps are a bit different.
First click on 'Point Editing'. A bunch of grey points will appear on your shape. (You may have to click on "Simplify" before the points will appear).
Next, click on the points you want to erase. When you select each point, click on 'Break Path' in your Point Editing window.
This will make the lines stay broken. Now you should be able to erase the areas that you do not want to cut.
As you can see I did not cut anything out, I just made it so that it popped up from the page.
So, here again is the final page layout. A fun little page about Hannah, who is of course ... Cute As A Bug!
Hope this tutorial inspires you to create something new!

Lori's digital cutting files: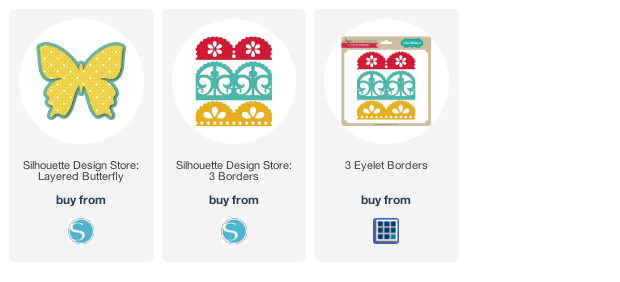 Blog * Facebook * Instagram * Pinterest