Happy National Scrapbook Day friends! I'm spending the day playing with some new Doodlebug Design goodies. I've actually had a project in mind for a few months, but haven't gotten the chance to create it until today.
Doodlebug's new stamp sets inspired me to make a little coloring book for my granddaughter!
I'm using several different sets ... a sun from one, a bunny from another...to create little scenes on her pages. Oh, and the cute "coloring" title is from the Hoppy Easter Odds & Ends!
Well, I'm off to go stamp some more pages for her. Hopefully this little book will entertain her for more than two minutes during a road trip we have coming up in a few weeks!
Happy scrapping everyone!!
Affiliate links are used in this post at no additional cost to you. I receive a small amount of compensation when you click through and shop using the provided links (Note: my Artsy Albums shop is not an affiliate link). This helps me to continue building my small business. Thank you!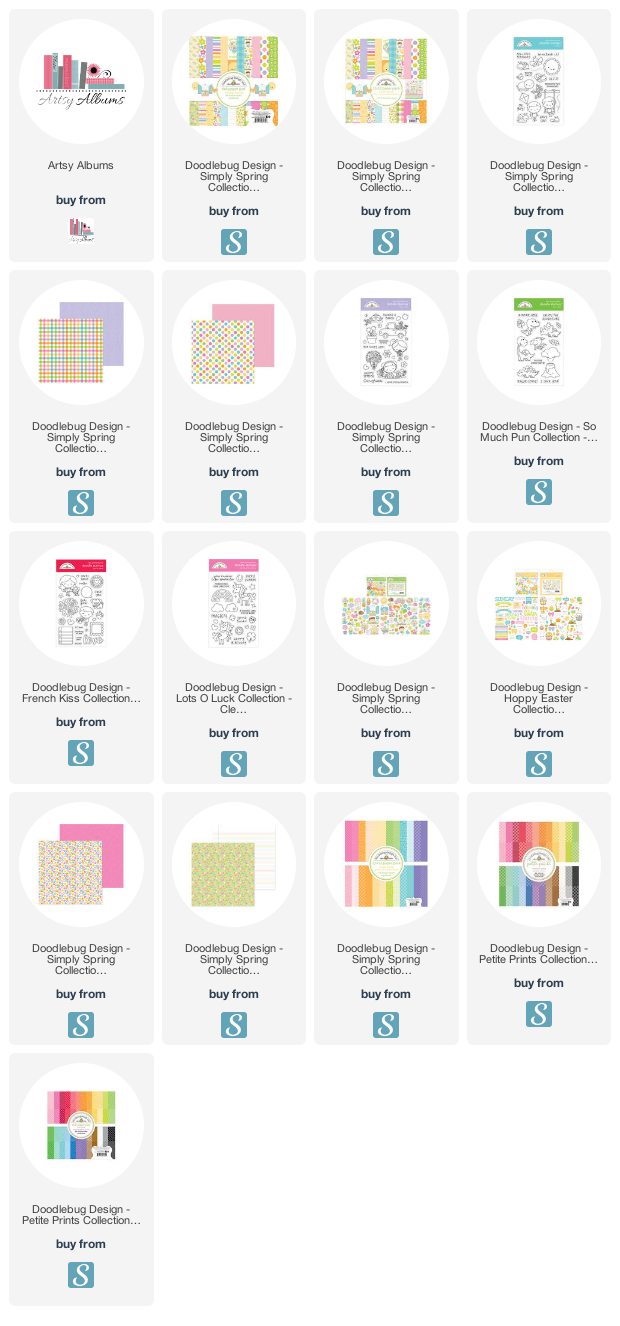 Blog
*
Facebook
*
Instagram
*
Pinterest