Happy Fall everyone! I'm so happy it's almost Halloween. I love this season and it's always a really fun time for craft projects. I decided to combine memory keeping and Halloween decor for this post by making a photo crate!
I decorated the outside of my crate with Doodle-pops and glitter sprinkles and filled the inside with file folders, photo cards, and envelopes. I will tuck photos into these pieces after Halloween and always have a cute decor piece to set out each year.
The file folders were cut with my silhouette machine and each folder is held closed with those precious jelly clips!
The paper is from Pumpkin Party and the new dots/stripes petite prints.
In addition to the file folders, I also used cards from the Pumpkin Party Card Assortment. Since I'll be adding photos to these pieces, I decorated them like mini scrapbook pages. I should have called this project the "Doodle-pops crate" lol ... I used so many (I think 12)!
Finally, I tucked in a few decorated envelopes. I'll add photos to the outside, and include stories, journaling, and additional photos in these.
Thanks so much for stopping by today! I hope you'll visit me over at Artsy Albums!
Supplies
: Affiliate links are used in this post at no additional cost to you. I receive a small amount of compensation when you click through and shop using the provided links. This helps me to continue building my small business. Thank you!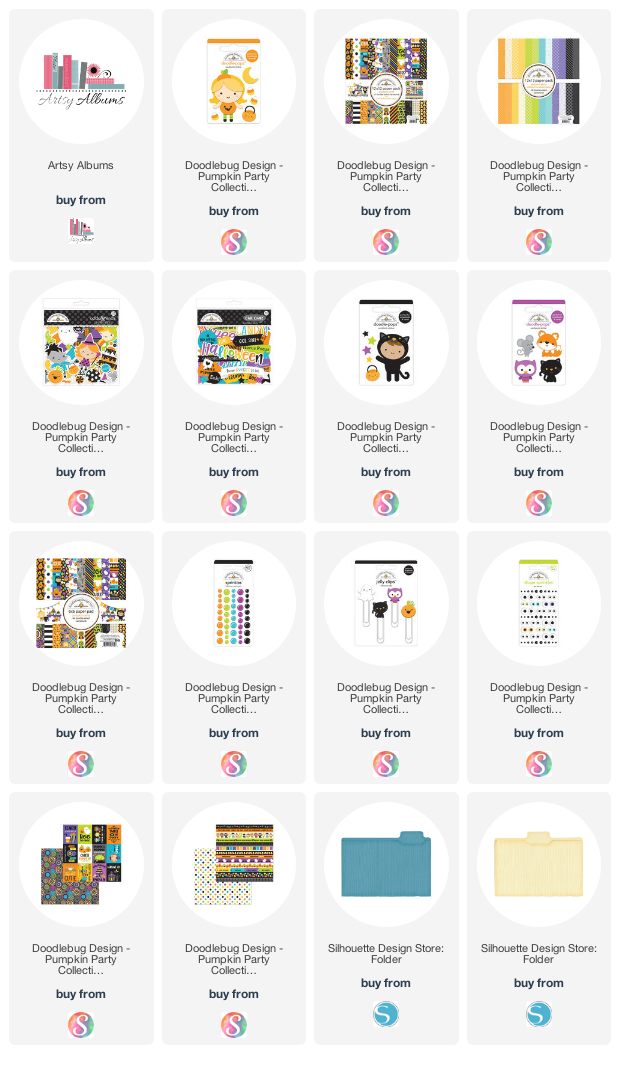 Blog * Facebook * Instagram * Pinterest