Hello friends! Today, I have a beautiful NEW friend and family scrapbook kit to share with you. It's titled Memories and it's such a pretty bohemian inspired album. It would be perfect for photos of just about anything. Add memories of family, friends, a special occasion, a birthday, an anniversary, or everyday fun. It would make an awesome gift, or ... fill it with your own pictures to tell your unique story!
To purchase the instructions to make this album visit:
This gorgeous scrapbook measures approx. 5x7 inches, has 12 pages (6 front and back), and will hold at least 20 photos.
Beautiful colors, cute titles and phrases, trendy llamas, and lots of embellishments - all by PhotoPlay's Paprika Collection. These are just a few of the things that adorn the pages of this gorgeous scrapbook album.
To purchase the instructions to make this album visit:
Update: This kit has sold out but the instructions are available in my shop. They are simple, step-by-step and include full color photos of each page. Links for the instructions and the products used are below. Happy scrappin'!
Supplies: Affiliate links are used in this post at no additional cost to you. I receive a small amount of compensation when you click through and shop using the provided links. This helps me to continue building my small business. Thank you!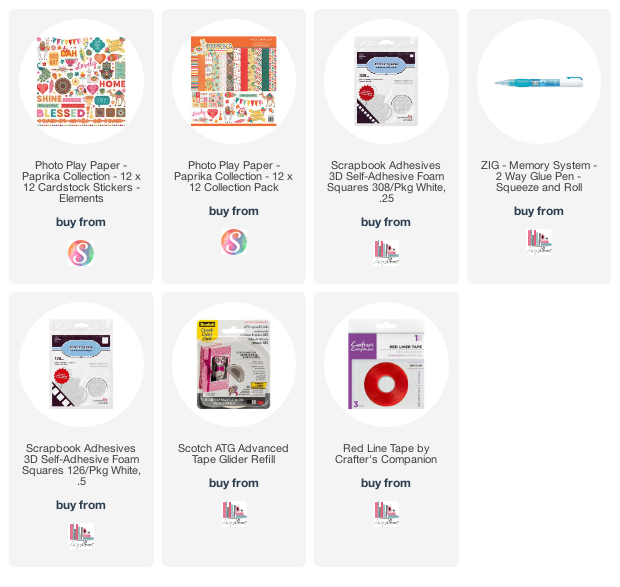 Blog * Shop * Facebook * Instagram * Pinterest