Hello friends! Recent family photos have been sitting on my desk just begging to be added to an album, and when I saw Simple Stories, Kissing Booth I didn't immediately think of these pictures. It's a beautiful Valentine collection, but my family photos were taken in the fall. Would it work? You bet! I'm thrilled with the way I was able to document family love and togetherness with these pretty papers!
I used a black 6x8 Snap album and incorporated black and white card stock in with the patterns. The die cuts are so pretty ... lots of flowers, hearts, and cute sayings that are perfect for Valentine's Day or general everyday family moments.
Even though I love the divided photo sleeves, I used more of the full 6x8 pages for this album. I enjoy creating full scrapbook pages, and with this size I don't have to commit to an entire 12x12 page.
In addition to bits & pieces die cuts, I also used chipboard, puffy stickers, and combo stickers throughout the album. And by the way, my granddaughter IS sweet, don't ya think? :)
I confess that the Feb. 14 chipboard doesn't match up with the photo I tucked into the pocket, but I loved the piece on this page. I'll add Valentine photos of this little sweetie when I have some in a few weeks.
Visit me here on Instagram to take a peek into more of my albums!
Supplies: Affiliate links are used in this post at no additional cost to you. I receive a small amount of compensation when you click through and shop using the provided links. This helps me to continue building my small business. Thank you!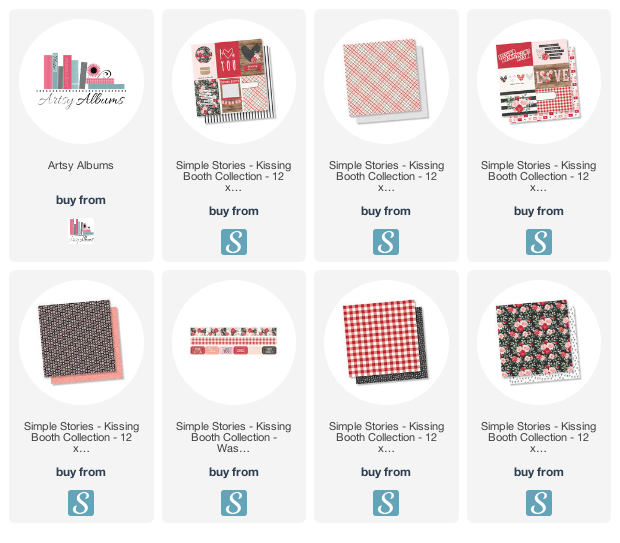 Blog * Shop * Facebook * Instagram * Pinterest