Hey everyone! I'm up on the Doodlebug blog today sharing my So Punny mini album! This completely adorable collection isn't just for Valentines Day so I created a family themed mini album that will make me smile every time I look through it.
First of all, the colors!! I love bright colors with a pop of black ... my favorite!
And second .... the adorable "punny" icons and sayings make me giggle every time!! This is definitely one of my happiest albums ever.
You know I love my sprinkles ... well the precious tiny hearts (seen above and below) are brand new. I'm stocking up on these and sticking them everywhere! :)
I'm so excited about the new Chit Chat pieces (words, quotes, and speech bubbles). They are great for my mini albums and will be perfect for all of you card makers and scrappers out there too.
I can't wait to add a picture of my 1 year old granddaughter to the page above ... she IS juice the cutest!
My granddaughter calls my husband Pop ... so I guess we know who's pictures will be going here!
Affiliate links are used in this post at no additional cost to you. I receive a small amount of compensation when you click through and shop using the provided links (Note: my Artsy Albums shop is not an affiliate link). This helps me to continue building my small business. Thank you!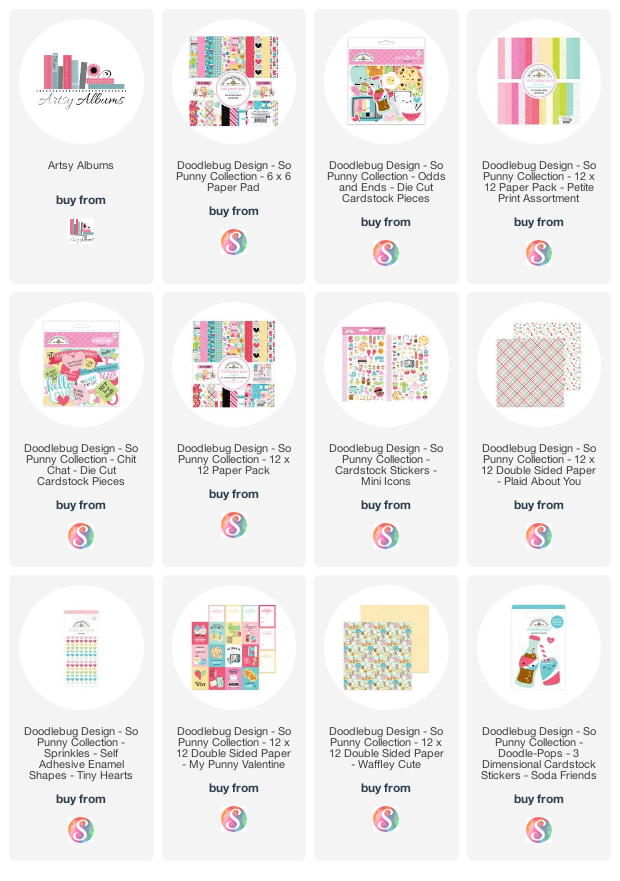 Thanks for stopping by!!