Hi everyone! I'm excited to be sharing my latest album with you. I know I say this every time Doodlebug comes out with a new collection, but seriously ... this might be the cutest one ever! Well, at least since Booville last month ... ha!
To purchase the instructions to make this album visit:
I had fun adding Doodlebug's Create A Card set throughout this album. I used one of the cards and lots of cute Odds and Ends die cuts for the page shown above. Flip the card up and a few pictures can be tucked inside (see below).
This brick pattern is one of my favorites. I think I need to stock up on this sheet to use in future projects!
When I saw the 2x2 squares on the 12x12 flannel jammies sheet, I knew it would make a cute accent page in the album. I cut out the squares and tucked them into a 2x2 pocket page. I plan to add little pictures behind the squares that can be revealed like an advent calendar over the years.
To purchase the instructions to make this album visit:
Supplies
: Affiliate links are used in this post at no additional cost to you. I receive a small amount of compensation when you click through and shop using the provided links. This helps me to continue building my small business. Thank you!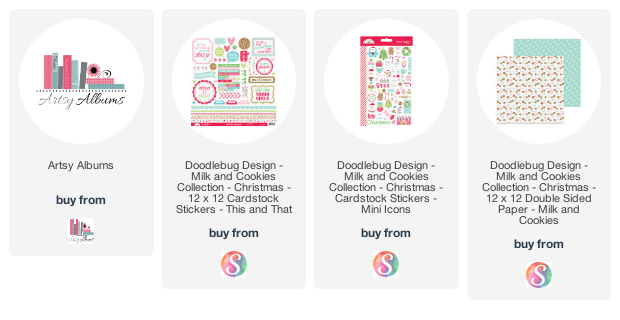 Thanks so much for stopping by!!