Happy Tuesday friends! I'm so excited to be sharing a new mini album with you today! Last year I created a similar Halloween house album for my Artsy Albums kit shop, and I was looking forward to doing another one this year. Doodlebug Designs new Boos & Brews is perfect for this project with it's colorful patterns and so many cute embellishments!
To purchase the instructions to make this album visit:
I designed the album on paper and cut it out of heavy black chipboard. Then I layered the pieces with pattern papers from the 6x6 paper pad and 12x12 sheets. That swirly paper on the roof is one of my favorites!! It makes it look like magic is swirling out of the house. And that little scientist! I added eyeball sprinkles to make him look just a little more wacky.
This cute page was made from a 6x6 sheet ... I used it to create the front of a fold out card that will have photo mats tucked inside.
To purchase the instructions to make this album visit:
Affiliate links are used in this post at no additional cost to you. I receive a small amount of compensation when you click through and shop using the provided links (Note: my Artsy Albums shop is not an affiliate link). This helps me to continue building my small business. Thank you!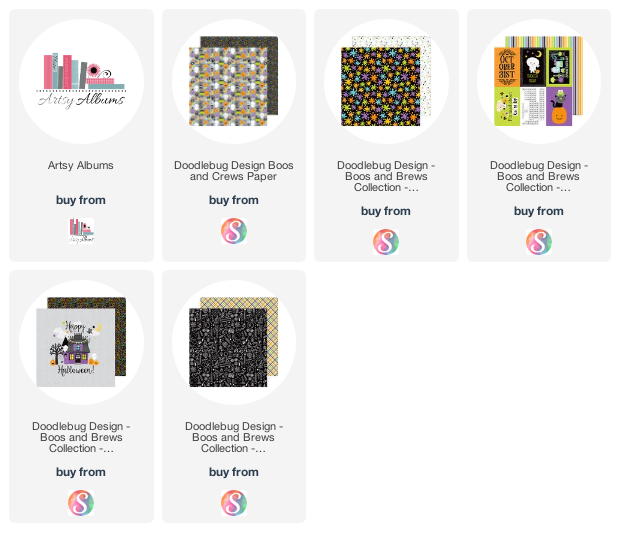 Happy crafting and thanks for stopping by!
Save
Save